Aurora Area Interfaith Food Pantry's mobile pantry drive-thru in Crest Hill October 16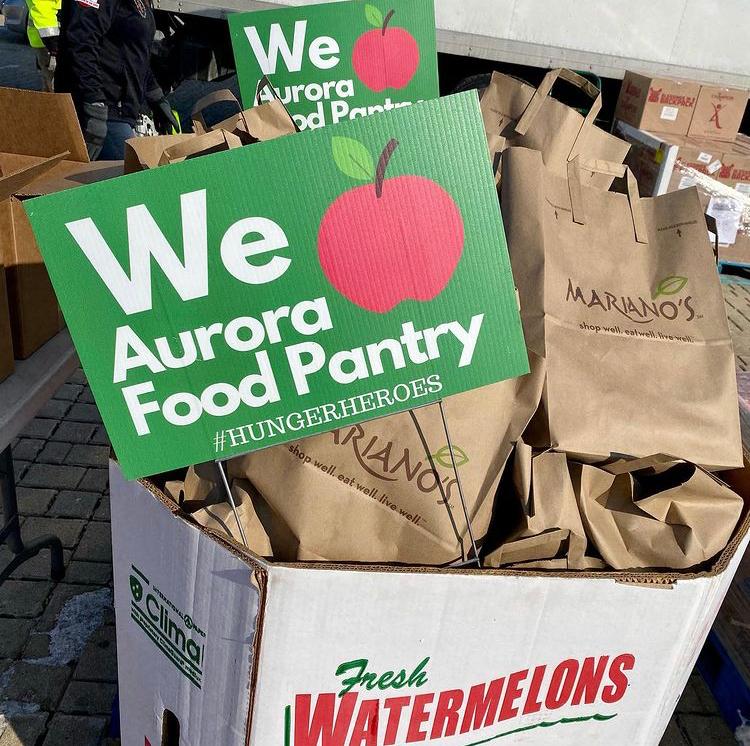 Aurora Area Interfaith Food Pantry's mobile pantry will be host to a drive-thru giveaway Saturday, October 16, from 10 a.m. to noon at White Oak Library parking lot in Crest Hill.
The public is invited. Identification is not required.
Rebecca Dunnigan, Interfaith community outreach and program director, said mobile pantry partners are Fox Valley Park District, Calvary Church of Naperville, and the Blessings in a Backpack Chicago Chapter.
Dunnigan said food for 200 families is available on a first-come basis. Items distributed include granola bars, fruits and vegetables, peanut butter, pasta, pasta sauce, eggs, ground beef, cereal, applesauce, apple juice and box dinners. Additionally, laundry detergent, toilet paper, hand soap, kids band aids, and hand sanitizer are distributed.
Patrons do not need to leave their vehicles to claim food. Pantry volunteers observing pandemic safety procedures load $100 bags of groceries into patrons' vehicles.
Dunnigan said Interfaith served a record 401 families, including 733 children, August 14 at Georgetown Elementary School in Aurora.
In addition to food, toilet paper, laundry detergent and hygiene items, 400 backpacks containing school supplies were distributed. Aurora mayor Richard Irvin and eighth ward alderman Patty Smith assisted.
Visit aurorafoodpantry.org for more information.