NBA Star Evan Turner Visits Students on the Chicago's West Side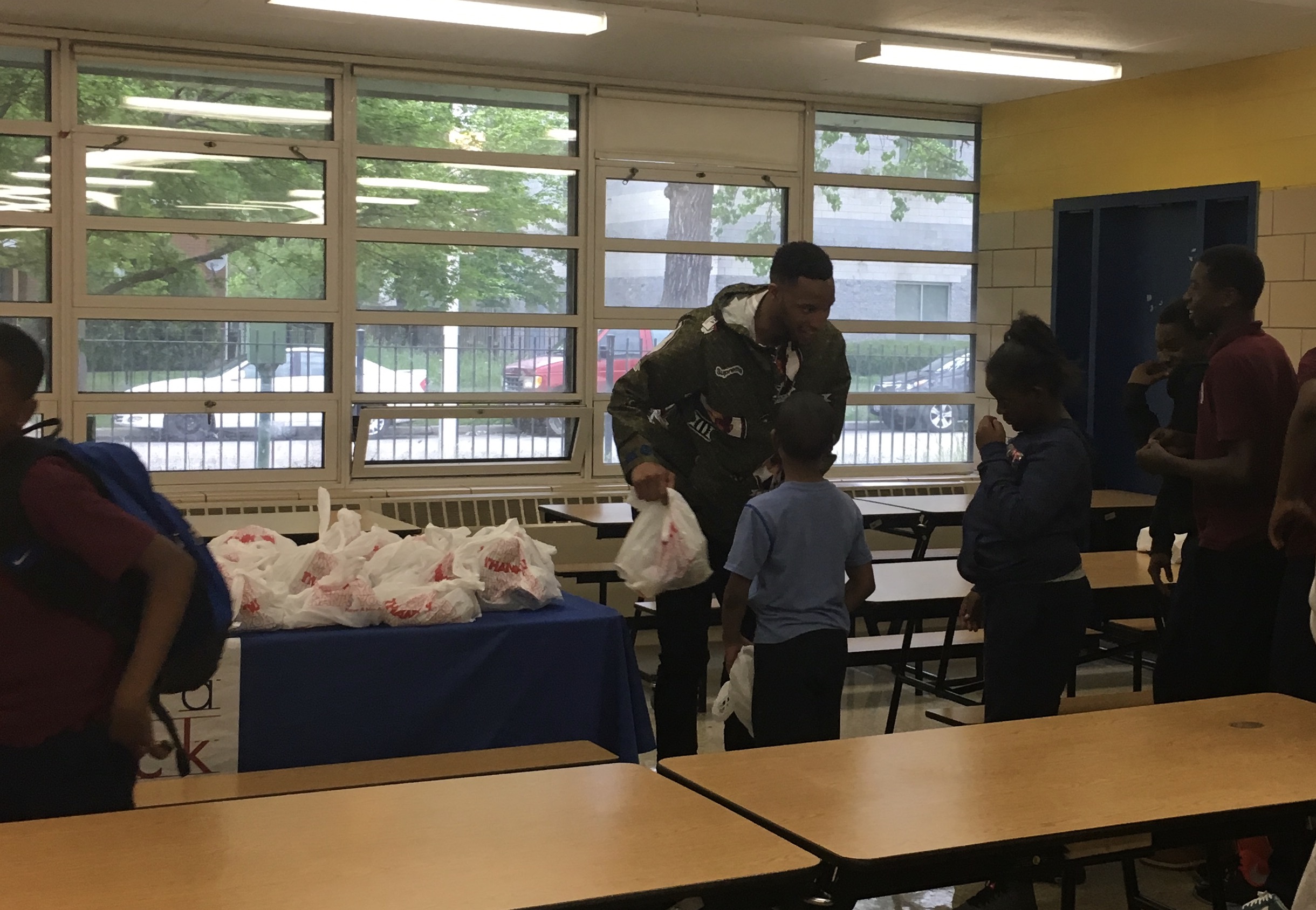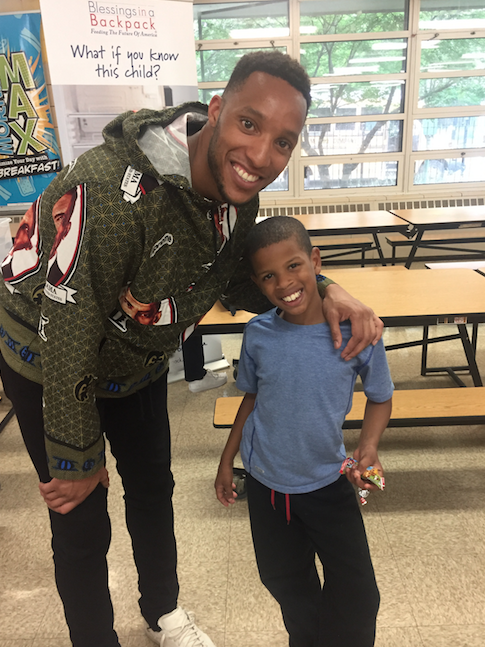 100+ students at Dett Elementary School were treated to a special visit from Evan Turner, Portland Trail Blazers star and Chicago native. And a treat it was! Considering it was state testing week, the students were coming off of a testing period and finishing up lunch when Turner arrived. As hectic as it may have been, Turner didn't miss a beat.
With his big personality, Turner took lots of photos, talked to students, and answered their questions during a Q & A session. Some students asked simple questions:
"How many points do you score in a game?"
Others had more serious matters on their minds:
"Was it tough when you were growing up on the west side?"
Turner answered honestly and from the heart, that yes, it was hard growing up on the west side of Chicago. He offered advice stemming from his personal experiences that included surrounding yourself with positive people, living a healthy lifestyle, staying in school, saying no to drugs, and eating nutritious foods.
Following the Q & A, Turner handed out packed bags of weekend food for the children to take home. Thanks to his support of the Blessings in a Backpack program at Dett Elementary School, 100 children are taking home food every weekend of the school year—that's 3,800 hunger-free weekends!
Thank you, Evan Turner, for your ongoing support of Blessings in a Backpack and for Feeding the Future of Chicago!