Montgomery drive-thru pop-up food pantry to feed 200 families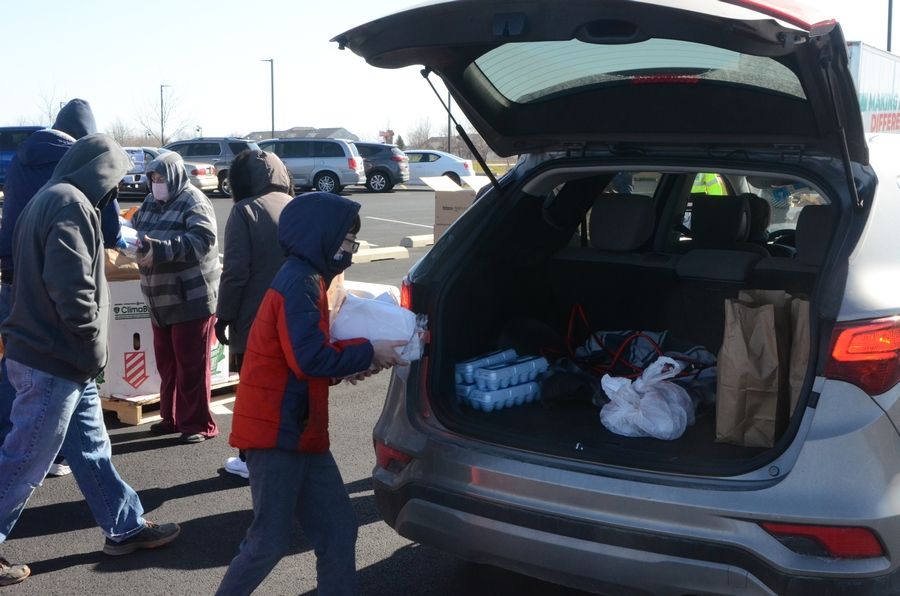 Story by Al Benson via dailyherald.com
In a drive-thru pop-up pantry, Aurora Area Interfaith Food Pantry will partner with Fox Valley Park District, Calvary Church of Naperville, and the Blessings in a Backpack Chicago Chapter to provide free food bags to 200 families from 10 a.m. to noon Saturday, April 3, at Austin Park, 1345 S. Broadway in Montgomery.
The public is invited. Admission is free. Identification is not required. Volunteers will load food bags into drivers' trunks or car seats.
Rebecca "Becky" Dunnigan, Interfaith Pantry community outreach and program coordinator, said the pop-up is the second at Austin Park and the sixth in a series of bi-weekly distributions. Aurora Area Interfaith Food Pantry launched the pop-ups in January.
Food for 200 families will be available on a first-come basis. Items to be distributed include granola bars, fruits and vegetables, peanut butter, pasta, pasta sauce, eggs, ground beef, cereal, applesauce, apple juice, and box dinners.
Assisting Dunnigan in the drive-throughs is Rev. Kyle Dern, Calvary outreach pastor. He drives a church truck that transports food to distribution sites. About 10 Calvary congregants and food pantry volunteers load food bags into visitors' vehicles under pandemic protocols.
Call (630) 692-3061 or visit aurorafoodpantry.org for more information.