Vera Bradley + Shawn Johnson East Partner To Bring Backpacks & Carnival to Chicago Kids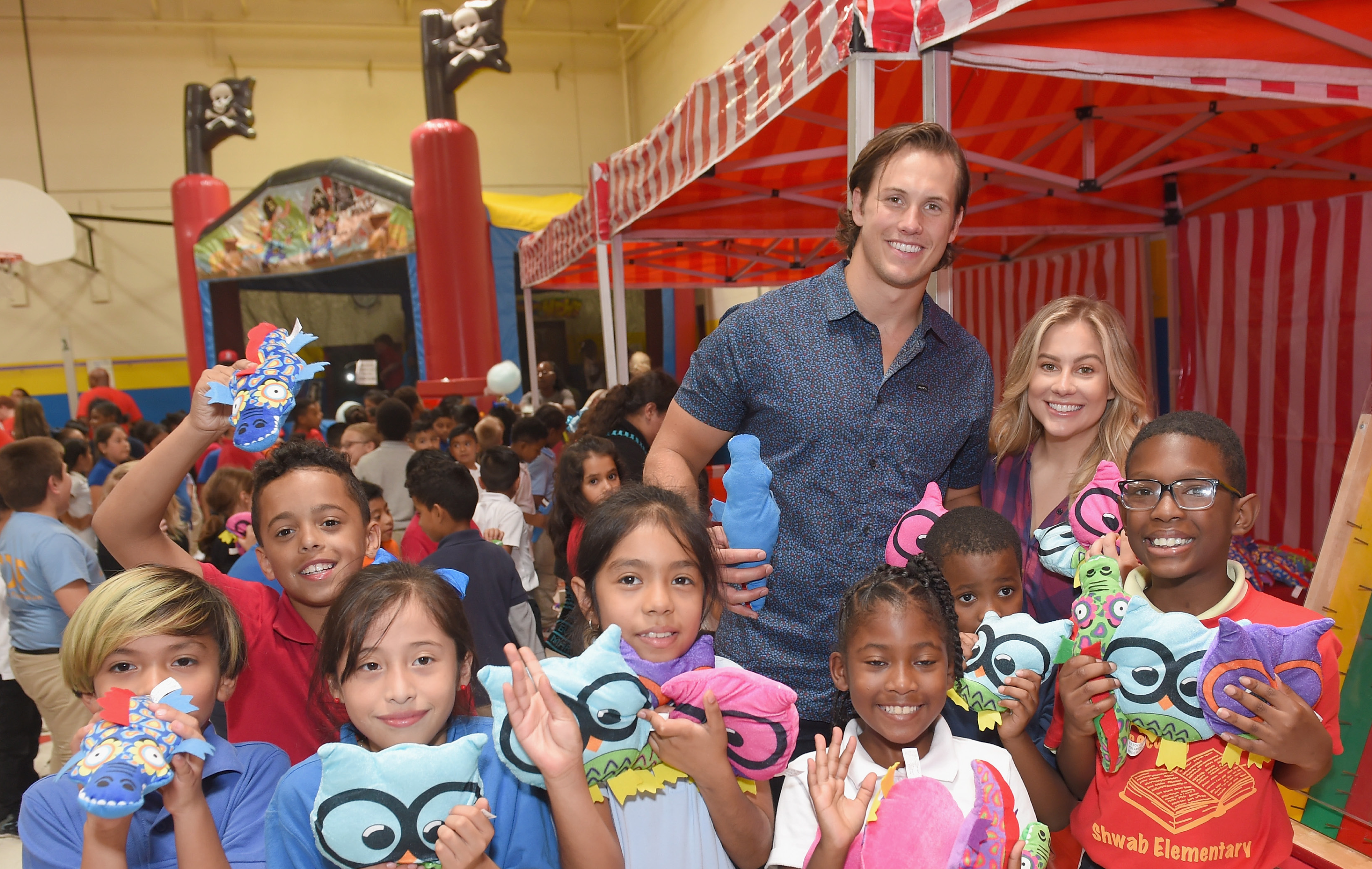 Vera Bradley is partnering with Blessings in a Backpack this back-to-school season!
This fall, Vera Bradley is donating 25,000 backpacks to children in selected schools. These backpacks carry much more than school supplies: they bring hope. The children will use their backpacks to receive food for the weekends throughout the school year.
In August, Vera Bradley and Blessings in a Backpack teamed up with Olympic Gymnast Shawn Johnson East to kick-off the campaign at St. Vincent DePaul in Chicago. Shawn and her husband, NFL Long Snapper Andrew East, surprised the kids with new backpacks and a carnival in the school's gym to celebrate Blessings in a Backpack's 10th birthday. The kids played games, ate cotton candy and popcorn, jumped in bounce houses, and won prizes.
"Parents were very happy to receive the [backpacks] right before school starts. Our families appreciate the food that Blessings provides for the weekends. It really helps them," said Maureen Hallagan, Marillac St. Vincent Family Services. "Sometimes our families have to choose between buying food and paying other living expenses, so this is truly a gift."
This event is the first of seven Blessings in a Backpack program locations nationwide. To learn more about the Vera Bradley + Blessings in a Backpack partnership, click here.