Aurora food pantry to host mobile Kids' Pop-Up food giveaway Feb. 20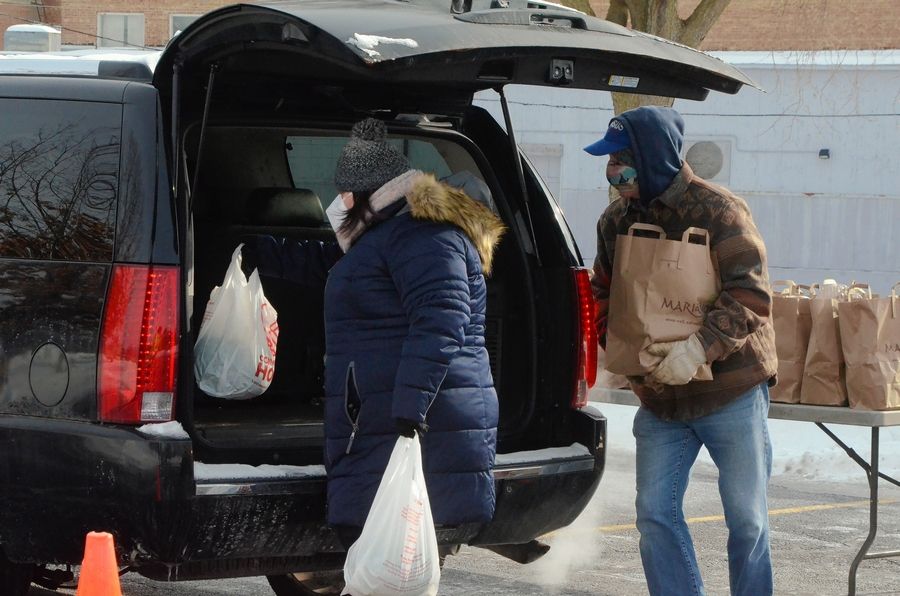 Story by Aurora Area Interfaith Food Pantry
The Aurora Area Interfaith Food Pantry will hold its third drive-through Kids' Pop-Up free food giveaway on Saturday, Feb. 20, from 10 a.m. to noon at Simmons Park, opposite Aurora Police Department on Indian Trail Road.
The public is invited. Food for 200 patrons will be available on a first-come basis. Registration is not required.
Foods to be distributed are granola bars, fruits and vegetables, peanut butter, pasta, pasta sauce, eggs, ground beef, cereal, applesauce, apple juice, and Skillet box dinners.
Partners are Calvary Church of Naperville, Fox Valley Park District and a new partner, the Blessings in a Backpack Chicago Chapter.
Rebecca "Becky" Dunnigan, pantry community outreach and program coordinator, said Blessings will provide weekend food bags for pop-ups starting Saturday.
Dunnigan is assisted by Rev. Kyle Dern, Calvary outreach pastor, who drives a church truck that transports food to the park.
About 10 volunteers from the food pantry and Calvary congregants will load food bags into visitors' vehicles.
Dunnigan explained, "These Pop Ups have items specifically for children. We plan to schedule these Kids' Pop-Ups twice a month."
Future pop-ups, she noted, may include school supplies for remote and in-person learning, shampoo, soaps, toothpaste, toothbrushes, socks, mittens, hats, scarfs, game, costumed characters and dental exams on site.