Chicago Bears to Honor Blessings in a Backpack as Community All-Pro at Sept. 29 Game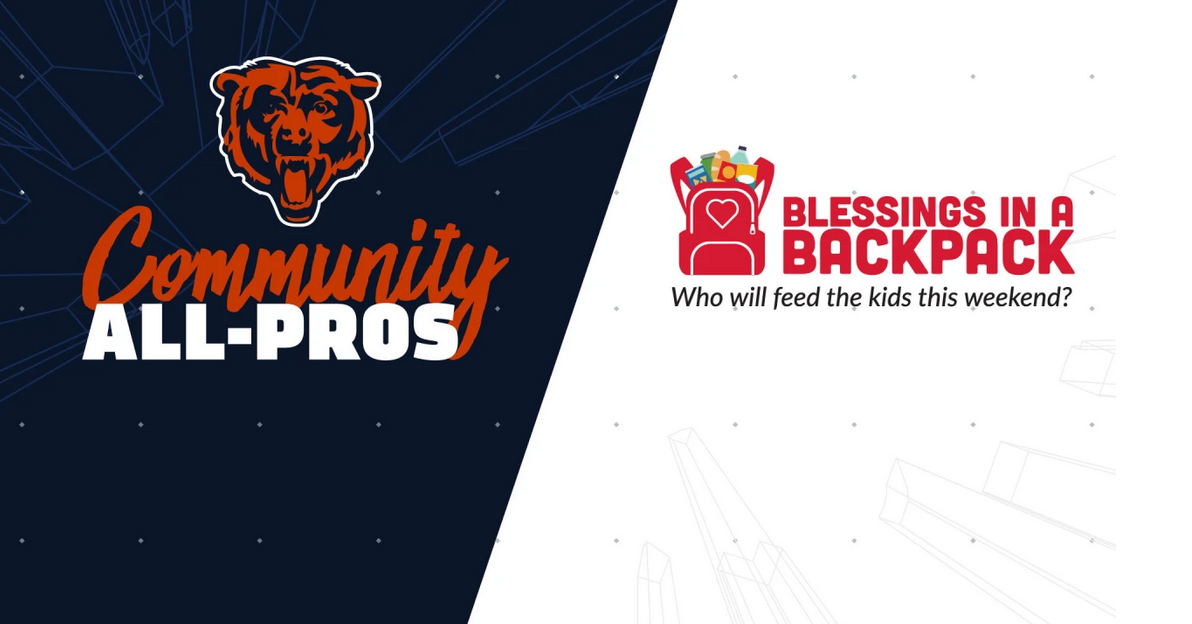 Story by Nathan Smith via chicagobears.com.
With the Bears back in Chicago to face the Vikings, the Bears100 Community All-Pros initiative continues.
This week's recipient of a $100,000 grant will be Blessings in a Backpack, a national organization that seeks to combat child hunger in 45 states and Washington, D.C.
The organization's mission statement states that it "aims to mobilize communities, individuals and resources to provide food on the weekends for elementary school children across America who might otherwise go hungry." The effort centers around packing bags of food to distribute to school children at risk of food insecurity. Hunger is linked to increased hospitalization, shorter attention spans and decreased academic achievement. Government programs provide breakfasts and lunches for most students during the school week, but nutrition over the weekend can still be an issue.
"Blessings in a Backpack is honored to be a part of the Bears 100th season celebration as a Community All-Pro's recipient," Blessings in a Backpack CEO Brooke Wiseman said. "We are excited to cheer the Bears on versus the Vikings and share with NFL fans everywhere about our work to end childhood hunger on the weekends."
Chicago Bears offensive lineman Cornelius Lucas (73) packs bags of weekend food at Alphonsus Academy, September 24, 2019, in Chicago, Ill.
Bears offensive lineman Cornelius Lucas, fresh off a surprise start against the Redskins, helped pack bags of weekend food for kids on Tuesday at a north side elementary school.
The Community All-Pros Initiative is an opportunity for the team to show its gratitude to the community that has supported it since 1921. Ten grants will be awarded over the course of the season before every home game, totaling $1 million.
Representatives from Blessings in a Backpack will receive four tickets to the game and serve as pregame captains and Honorary Captains. They will also have tabling on the concourse and various in-game interviews and scoreboard videos.