For National Nutrition Month, focus on children's food options

March is National Nutrition Month, an opportunity to focus attention on the importance of making informed food choices and developing sound eating and physical activity habits.
As a nutritionist for Blessings in a Backpack, childhood nutrition is of specific concern for me.
Blessings in a Backpack is a nonprofit that mobilizes communities, individuals, and resources to provide food on the weekends for elementary-school children who might otherwise go hungry.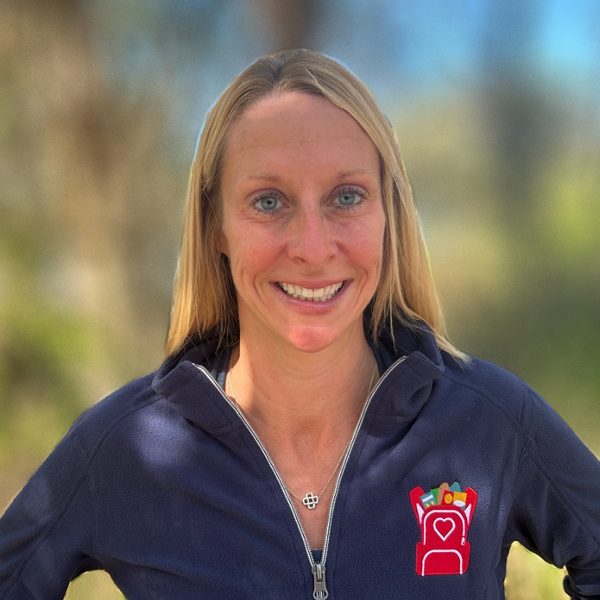 In Central Florida, it is estimated that ONE in every FIVE children leaves school on a Friday afternoon and doesn't have food again until they return to school on Monday morning. Filling that 65-hour weekend meal gap to ensure that kids have the nutrition they need so that they can show up to school Monday morning nourished and ready to learn.
We prioritize providing meals that meet school nutrition guidelines set by the U.S. Department of Agriculture (USDA).
In February 2023, the USDA's Food and Nutrition Service (FNS) developed updated nutrition standards based on feedback from school nutrition professionals, public health and nutrition experts, and parents.
Using the feedback, FNS is now proposing a gradual, multi-year approach to implementing a few important updates to the nutrition standards to support healthy kids in an achievable and sustainable way. These include:
Limiting added sugars in certain high-sugar products and, later, across the weekly menu
Allowing flavored milk in certain circumstances and with reasonable limits on added sugars
Incrementally reducing weekly sodium limits over many school years
Emphasizing products that are primarily whole grain, with the option for occasional non-whole grain products
The urgency of prioritizing nutrition in school meals is more important than ever.
Over the past three decades, childhood obesity rates have tripled. Today, one out of every five children in the United States is overweight or obese, according to the Centers for Disease Control and Prevention (CDC).
In 2021, over 32% of Florida public middle- and high-school students reported being overweight or obese, according to Florida Health Charts. Behaviors that influence excess weight gain include eating high-calorie, low-nutrient foods and beverages, sleep routines, and lack of physical activity.
These children are at a higher risk for asthma, sleep apnea, bone and joint problems, high blood pressure, type 2 diabetes, and heart disease. Additionally, children with obesity are more likely to experience bullying, depression, and lower self-esteem.
As parents, school administrators, and community organizations working with children, we must do everything we can to ensure every child has access to quality, nutritious food.
Whether it's introducing a child in your sphere of influence to a new, healthy food option or donating nutritious snacks to local food banks or organizations, each of us can contribute to promoting healthy eating, all while helping to reduce instances of food insecurity in our community.
Click here to learn more about National Nutrition Month 2023.